Welcome to the Pikesville Farmers Market! Every Tuesday, 12-4pm at Pomona Square through December 15, 2020

New Winter Hours: 12-4pm, November-December
Regular hours are every Tuesday, 2-6pm, May-October
Pomona Square
1700 Reisterstown Road
(.25 miles from 695)
Interested in Becoming a Vendor?
As of July 14, 2020, our market is currently at capacity and no longer accepting vendor applications. Join our mailing list below to receive updates and newsletters about our farmers market, including our Call for Vendors that goes out at the beginning of each year.
We only accept vendors with produce/products/food/beverages that are homemade or homegrown. Preference is given to Maryland artisans, farmers, and bakers.
Food vendors must have the proper permit from Baltimore County. We highly encourage every vendor to purchase insurance at a nominal fee for liability protection. The average cost is $125 annually for all of your markets. You can purchase insurance here from a Maryland Farmers Market Association approved business.
More information on our market, including policies, can be found in the Vendor Handbook link.
Interested vendors can download the vendor application, fill it out, and email it to our office: info@pomchamber.org. It is a good idea to provide photos of your product and, when possible, samples of food.
COVID-19 & THE PIKESVILLE FARMERS MARKET
Our first priority is supporting a healthy community and slowing the transmission of COVID-19, while ensuring that our community has access to fresh local produce from our farmers.
Our 2020 market opened June 2, 2020. Our Chamber is closely monitoring how COVID-19 is affecting our local community. Our market has been recognized as one of the safest markets in Maryland due to safety precautions. From day one of opening, we implemented one-way lanes, COVID signage, crowd control measures, hand sanitizer stations, and an enforced mask policy. Every vendor offers hand sanitizer to help keep you safe.
Governor Larry Hogan and the Maryland Department of Agriculture understand that farmers markets are an important source of nutrition for many Marylanders, including those located in food deserts and individuals relying on WIC benefits. For more information on COVID-19 and Maryland Farmers Markets, please visit the Maryland Farmers Market Association.
Health Guidelines for Visiting the Farmers Market during COVID-19
The CDC guidelines for staying healthy during the novel coronavirus crisis also apply to visiting the Pikesville Farmers Market. We must abide by these guidelines to eliminate potential COVID-19 transmission and in order to stay open.
These steps apply to vendors, managers, and shoppers:
Follow simple CDC rules for washing hands and not touching your face.
Wear a mask covering your nose at all times.
Sanitize hands coming into the market and frequently while shopping.
Maintain 6 feet of distance from one another.
Be patient with one another and vendors with lines due to distancing.
Enter from the North and South sides of the market ONLY.
Please enjoy your hot food outside of the market.
Sorry, no pets allowed (exception: service animals on leashes).
PLEASE DO NOT HOP OVER THE CONSTRUCTION FENCING! We have areas blocked off to protect our vendors and to control the number of shoppers in our market for your safety.
Avoid gathering and congregating.
Know what you want to get before you arrive. For your own health, do not linger at the market. Leave as soon as you have what you need.
Do not touch products & produce unless you intend to purchase them.
Wash all produce thoroughly before eating it.
If you are feeling sick, stay home.
Vendors and customers are not allowed to occupy the 5-foot spaces maintained between booths.
Are you a senior citizen or considered at a higher risk for contracting coronavirus?  Arrive at 1:30pm when there are fewer customers.
-Adapted from the Maryland Farmers Market Association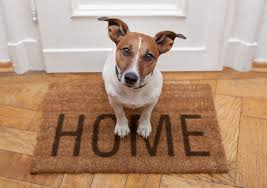 We are animal lovers too!  So why no pets at the market? First, pets encourage congregating-animal lovers and children want to come over and say hello! However, this can increase the risk of transmitting COVID-19. Unfortunately, we also have recently had problems in our market with owners not picking up after their dogs, and owners letting their dogs go into our food vendor booths. This violates health department laws.
Reward Rover for staying home by picking up some market treats at Baltimore Dog Bakery. Then stop by Beltway Merch for a new collar or leash!
Thank you for your understanding! Service animals on leashes are permitted.
Sign up for our weekly newsletter!
Introducing The Beet, your farmers market weekly newsletter!
Advertising spots available for $25/week
FeedingUKosher
purveyors of fine kosher meats, poultry, fish and eggs at unbeatable prices
June-Oct Only
Twin Valley Distillers
locally-sourced bourbon, whiskey, rum, vodka, gin & seasonal spirits
Flash Crabcake Company
crabcakes and cream of crab soup
Hillside Meadow Farm
produce, fruit, beef, lamb, pork, chicken, eggs, mushrooms
McCleaf's Orchard
fruits, vegetables, herbs, eggs, apple sauce, cider, honey
Tovavi Falafel
KOSHER ~ falafel, french fries
Your Traveling Chef
freshly made food, varies week to week
can include: fish, wraps, soup, potato salad, drinks, & more
Max & Steven's
CBD oil
Pat's King of Pickles
10 delicious varieties of pickles, from dill to sweet & spicy
Baltimore Dog Bakery
all-natural vegetarian dog treats, with no additives or preservatives; easy on a dog's digestive system
(every other week June-Oct Only)
Lil' Ria Natural Soaps
natural, handmade soaps, soy candles, sugar scrubs & whipped skin butters
Celestial Dreams
come by and smell us!  aroma buttons, incense sticks, sage, and more
Whimxical Wonders Candies Cupcakes
vegan desserts, candies, cupcakes and more
Beltway Merch
specializing in handmade belts, dog collars, leashes, cat collars, key chains, & hair accessories all made from our exclusive designs in Baltimore 

Balti'Marons
locally baked French Macarons.
customizable colors and flavors to meet your cravings
June-Oct Only
Boordy Vineyards
Maryland-made wine from Maryland grown grapes
(every other week)
Bespoke Creations
custom drinkware and gifts
(every other week)
June-Oct Only
The Mondel Broad Bakery
mondel bread, banana bread, pumpkin bread, cc walnut cake,
double chocolate cake, orange cake, blueberry cake, apple cake
Print 27
hand-screened t-shirts, sweatshirts &
baseball caps
Natural Skin Nutrition
natural organic skincare; vegan & kosher
New York Life
financial services, college planning, retirement plans, life insurance, long term care products
June-Oct Only
Zoetic Wellness
jewelry, gifts, crystals, and more
The Living Room
information on medical cannabis
Europe Restaurant-Pit Beef
pit beef and smoked meats, including baby back ribs, beef steak, pit beef sandwiches, pork, beef, and chicken kebabs, from the owners of Europe Restaurant
Coffee Del Cerro
organic coffee beans from Honduras, whole bean or ground to perfection
(every other week)
I Love Munchies
homemade popcorn and nut mixes
Home-baked Goods by Diana
homemade pies, jams, and more
June-Oct Only
 We regret that the Maryland Money Market program, a privately funded program since 2013, was defunded at the beginning of the 2020 market season. The program was recently taken over by Southern Maryland Agricultural Development Commission (SMADC) and the Maryland Agricultural and Resource-Based Industry Development Corporation (MARBIDCO). We are currently working on getting the necessary tools in place to offer this key match program at our market. We hope to have it operational by August 2020.