About the Pikesville-Owings Mills Regional Chamber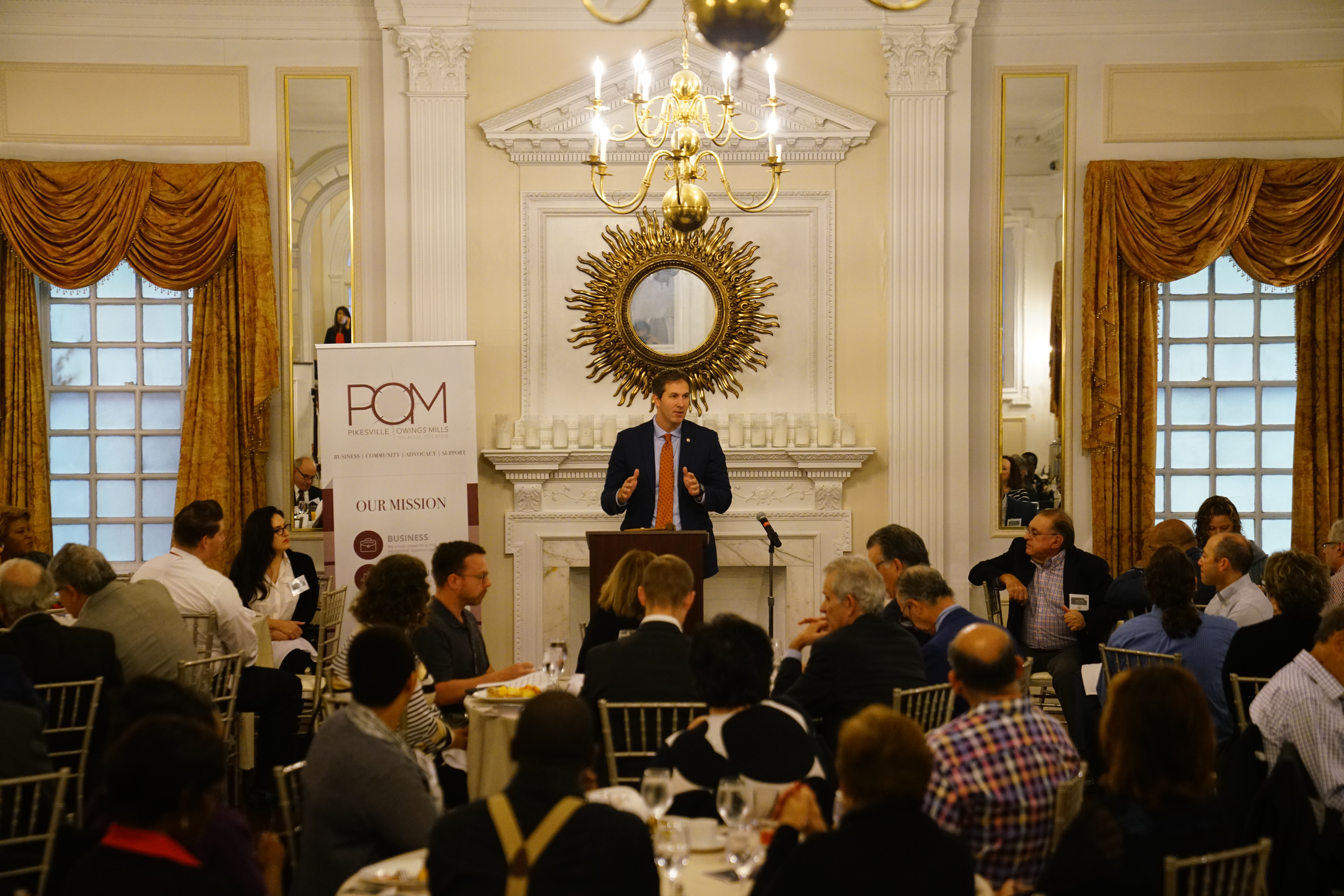 The Pikesville Owings Mills Regional Chamber (POM) is the lifeblood and central address of Pikesville and the surrounding areas.
We promote business success within our community
We help neighborhoods thrive
We create networking and educational opportunities
We provide access to elected officials and civic leaders
The Chamber is committed to the economic well-being and development of our community. We are dedicated to the commercial, political and communal enhancement of Pikesville and the surrounding areas - a diverse and vibrant area that dates back to the early 19th century.  As a membership-driven organization we make a strong impact on our community. We help make connections.  We get things done.   
We are honored to be a five-time 1st place winner of the Maryland Small Business Week Administration's "Chamber Challenge Award," as well placed on the Baltimore Business Journal's 2017 Top Chambers List. Our goal is to ensure that Pikesville, Owings Mills and the surrounding areas continue to be a premier place for businesses to thrive and residents to work, shop and live. But we can't do it without you.  Join us in making a difference.
For information on membership click here.